Nowadays, nurses play a crucial role in providing proper care for patients, education, as well as case management to progressively diverse patient population, which is complicated by linguistic, cultural and health literacy barriers. Nurses have great opportunities for facilitating the correlation between health literacy and patient culture distinctions. There is a need to address the effects of culture and language on literacy skills. The paper researches cultural barriers in nursing through evaluating literature, significance of the problem and making practical implications. The most important recommendations are related to the promotion of health literacy to overcome language and cultural barriers and nursing interventions in integrating health literacy, culture, and language.
Cultural Barriers in Nursing
As the result of globalization, migration increases and patients of various nationalities come to hospitals to seek medical help. Thus, doctors have to communicate with patients who belong to different cultures, ethnic groups, and religions. Currently, the problem of intercultural communication between a nurse and a patient is quite relevant. In today's healthcare environment, nurses face difficulties in providing culturally qualified care to diverse populations. Factors that can influence nursing work include cultural and language differences as well as low health literacy. One of the important barriers to be overcome when communicating with people of different nationalities is a linguistic, or language, one. However, to ensure the effectiveness of such communication, overcoming this barrier is not enough. It is more important to overcome a cultural barrier since another language reflects a different world and another culture. In the intercultural interaction of nurses and patients belonging to different nationalities, one should consider the peculiarities of national character, the specifics of emotional makeup, and the national-specific features of thinking and mentality. The purpose of the paper is to explore the significance of cultural barriers in nursing, discuss issues that nurses face when caring for the patients from diverse cultural backgrounds, and make practical implications of reviewed literature for nursing practice.
Significance
Cultural barriers between nurses and patients contribute to the latter' dissatisfaction and the poor quality of care. The importance of this analysis is related to the increase of immigration and negative effects of cultural barriers in nursing. The tendency in the immigration of diverse ethnic groups implies that societies must adjust to significant cultural diversity in terms of cultural, linguistic, and socioeconomic peculiarities that differentiate these groups from the homogeneous population of a nation. Knowing various barriers to communicating in nursing will help healthcare professionals take certain steps to overcome them and improve patient satisfaction. An effective communication between nurses and patients is a basic process in providing quality and safe healthcare. The knowledge of culture, traditions, and characteristics of religion helps the nurse provide highly qualified medical care, thus avoiding unnecessary problems when communicating. During treatment, nurses must consider the individual characteristics of their patients, the national-cultural features of their behavior, psychology, worldview, usual methods of treatment, and so on.
Cultural barriers negatively influence both the nurse and the patient. However, these barriers can arise between the doctor and the nurse as well. If a nurse does not understand English correctly, they may not be able to attend to the patient's needs as effectively as someone who speaks the same language and belongs to the same culture. Cultural misunderstandings can leave the patient dissatisfied and make them feel abandoned. Moreover, if a nurse is not able to understand the doctor, there may be a potential threat to the patient's life. For example, a nurse might administer the wrong medication to the patient or give the wrong dosage. In many cases, wrong prescription can lead to the deterioration of patient's condition. These challenges can have a financial impact on patients due to the expensive treatment of consequences of improper treatment.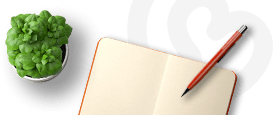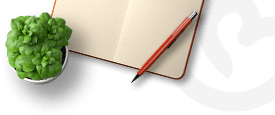 Benefit from our service: save 25%
Along with the first order offer - 15% discount (code firstorder), you save an extra 10% since we provide 300 words/page instead of 275 words/page.
Cultural diversity leads to many issues to healthcare systems and society as the whole since health professionals must provide care to the patients with different cultural backgrounds. Some issues involve lack of cultural susceptibility and comprehension, health literacy, and perceptions of expected versus perceived care. The differences in access to medical care, health status, and access to physical and mental health services are closely related to ethnicity, race, and culture (Li, Abdulkerim, Jordan, & Son, 2017). These issues are directly related to the higher levels of psychological stress in migrants. Patient-nurse relationships are based on communication that results in the improvement of patient satisfaction, adherence to medical recommendations, and positive healthcare outcomes. Thus, some differences in culture might cause misunderstandings, which can affect patients' health outcomes and safety rather seriously (Crawford, Candlin, & Roger, 2017). On their part, nurses notice that the provision of care to the patients from ethnic minorities influences the course of work, time that is needed to provide care, and the cost of hiring interpreters, which is strenuous for the both sides of the process of care delivery.
Each culture includes traditions, customs, attitude to the world, faith, special medical technologies, methods of treatment, and the relationship between the patient and the nurse. Each nationality has its own traditions, customs, and features of education, which are its distinctive characteristics. Knowledge of the characteristics of different cultures, religions and behavioral models of patients will allow the nurse to develop the most effective treatment plan and establish a trusting relationship with them. The knowledge of common features of a particular culture cannot be blindly transferred to each individual patient. Finally, cultural differences are among the main obstacles to communication between the patient and the nurse. Thus, some cultures impose restrictions on how much the human body should be exposed, touched, and so on. If the nurse knows nothing about these ethnic features and does not consider them when performing follow-up care for the patient, the latter feels extremely uncomfortable. Finally, in some cultures, some diseases may actually be considered normal; therefore, the patient may not be inclined to talk about their symptoms to a nurse.
Literature Review
Various scholars have extensively studied the problem of cultural barriers and their influence on nursing practice. Particularly, Almutairi (2015) identifies and summarizes the problems and challenges that are related to cultural differences. The author pays particular attention to the health workforce in Saudi Arabia. Continuing the theme of cultural barriers on the example of Saudi Arabia, Kumar and Maskara (2016) summarize researches of cultural barriers that are faced in the healthcare system of this country. Their findings uncover that ethnic minorities have cultural characteristics and health profiles that represent complex issues to healthcare practitioners in terms of access to equitable care. The uniqueness of the paper of Almutairi (2015) is explained by the deep analysis of the problem of cultural barriers in Saudi Arabia. The author also underlines that a limited knowledge of this country's culture aggravates the issue of providing high-quality care and contributes to cultural conflicts. These challenges lead to patient dissatisfaction.
Kumar and Maskara (2016) further expand the experience of Saudi Arabia with the examples of healthcare issues in Taiwan. The authors use the example of a family in Taiwan that uses smartphone to overcome problems in communication in the process of receiving medical assistance, which proves that the use of technologies, such as the Internet and Skype, can overcome language and geographical barriers. Thus, Kumar and Maskara (2016) advocate promoting the use of technologies among nurses in additional to educational programs. The problem of geographical barriers is also found in the research by Hart and Mareno (2013) who describe the challenges that are experienced by nurses in providing healthcare to diverse patient populations. The authors used survey via e-mails that was sent to 2,000 nurses, and 374 nurses participated in the study. The researchers found that the challenges in providing competent healthcare involved the diversity of patient population, lack of resources, and prejudices. Consequently, the authors proposed a nursing policy that could be useful in addressing these issues.
The ways of overcoming cultural barriers are studied in the works of Crawford et al. (2017) and Li et al. (2017) who discuss intercultural communication between nurses and patients. The authors analyze barriers that arise in nursing and explore strategies to overcome them at individual and systemic levels. Moreover, the authors underline the necessity of using linguistics in order to enhance the understanding of basic reasons and possibly lead to more efficient communication skills and therapeutic relationships as well as improved patient welfare and satisfaction. For example, Crawford et al. (2017) propose to develop the frameworks of intercultural communication to support nurses in their work with patients with different cultures. Both researches are mostly focused on language barriers that are a part of cultural misunderstanding. However, Li et al. (2017) present also the statistics of cultural and linguistic diversity of American population in order to show the increase of minority groups. The authors describe both verbal and nonverbal barriers. In addition to communication barriers, the article discusses cultural ones such as the differences in cultural practice, beliefs, and values.
In their research, Watts et al. (2017) also discuss the problem and ways of overcoming cultural barriers. However, the distinctive feature of this work is its focus on the issues that oncology health professionals deal with. When analyzing the work of oncology health professionals, the authors have found that there are some issues in the process of communication between nurses and patients from minority origins. Moreover, the research provides a fuller description of cultural barriers. The authors emphasize that these barriers include gender-related challenges, palliative care-related issues, and role model of the family and patient autonomy. Furthermore, the practical implementations of researching cultural barriers play a great role. Particularly, Ogbolu, Scrandis, and Fitzpatrick (2017) examine access to culturally appropriate services in healthcare institutions. The authors identify cultural barriers and facilitators that are related to the implementation of culturally appropriate services. The importance of this article lies in the practical pieces of advice on implementing and utilizing the resources, policies, and practices that can assist health professionals in achieving their goals of ensuring the high quality of healthcare to diverse populations.

Top 10 writers

Your order will be assigned to the most experienced writer in the relevant discipline. The highly demanded expert, one of our top 10 writers with the highest rate among the customers.
Hire a top writer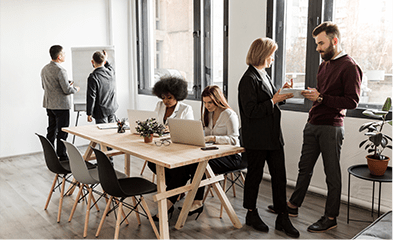 Discussion
In today's multicultural society, nurses encounter the problem of providing culturally suitable maintenance to the immigrants of different cultural backgrounds. Such a situation presents problems since nurses must accept the cultural needs of their patients to provide satisfactory and quality care. To refine health consequences in a cultural context, nurses and health professionals in general must possess specified knowledge, skills, and experience in transcultural or cross-cultural nursing. However, a problem arises, and it is manifested in the necessity of healthcare by an increasing number of diverse ethnic and racial communities and linguistic groups that are characterized by specific cultural features and health issues. The most significant way for nurses to reach cultural competence and facilitate respect lies in gaining the patient's trust for a stronger nurse-patient relationship. Gaining such a trust requires sensibility and effective verbal and non-verbal communication. Nurses should avoid making assumptions or judgments about other individuals or their beliefs. Thus, nurses can ask questions about cultural practices in a professional and mindful manner.
The modern healthcare environment demands practical and effective decisions. Healthcare institutions should implement policies and mechanisms that will allow them to handle healthcare disparities and ensure proper access to healthcare services to diverse populations. Therefore, service organizations, politicians, and healthcare officials must understand the impact of people's cultural backgrounds on their needs for services and their decisions that concern their health. Consequently, care must be provided in the accordance with the cultural contexts of the communities served. Nurses must reinforce their patients' health literacy to overcome cultural barriers. The most important thing is developing nurses' ability to recognize their own cultural biases. Thus, new forms of educational settings for nursing students and nurses should be introduced. The effective implementation of new educational settings may involve local educational centers. The formation of professional and general competencies in nursing communication is the basis for training nursing professionals. Increasing educational standards are accented to raise the quality of care that is received by patients. The strategy of transcultural nursing can be applied for satisfying patients' cultural requirements, equal access to treatment, esteem of cultural beliefs and practices, including nutrition, faith, communication demands, individual care needs, and daily routines as well as cultural reliability.
Practical Implications
This research proves the existence of communication barrier between nurses and patients. The review of literature contributes to the understanding of the problem of cultural barriers in the process of nursing. Cultural respect is vital for the reduction of health disparities and improving access to high-quality healthcare that is responsive to patients' needs. The findings have established cultural differences in principles, health practices and beliefs, the level of health literacy, and communication difficulties as major problems that lead to the unequal access to care for minority patients. Solving these issues requires the participation of students and nurses in educational programs that maintain cultural competence and the introduction of policies that adjust cultural diversity to achieve positive health outcomes.
This study contributes to the understanding of the barriers that can hinder care delivery and the facilitators that encourage leaders in providing culturally and linguistically appropriate services in health centers. Thus, findings specify that nurses play key roles in supporting patients regardless of their race, culture, sexual orientation, ethnicity, and language backgrounds. On the contrary, the research has identified facilitators to develop organizational cultural competence. These factors involve the comprehension of patient outlooks that are associated with care practice, the development of a mutual understanding and consent via communication, the promotion of a diverse workforce, and the spread of specialized community advocacy practices that are based on participatory work within minority communities. In any sphere of the healthcare system, nurses can apply resources, information, and practices that are provided in the reviewed articles to reach their goals of promoting care for culturally diverse patients. The research findings can be used as guidance for additional knowledge for nurses to deliver culturally qualified care to patients as society continues to encounter a steady growth in its immigrant population. The findings of the study can also be used as an educating document to prepare nursing students for becoming culturally qualified to care for the patients from diverse background in their working practice. However, the paper has some limitations. One of the biggest issues is the scope of the review. The study is focused more on the universality of issues than on any geographic location.
Conclusion
In connection with globalization and the increasing migration of populations throughout the world, intercultural interaction begins to predominate. The growing population diversity in the United States implies multiple languages, communication styles, and cultures. Therefore, the ffective communication between nurses and patients is significant for providing high-quality healthcare. Cultural barriers contribute to the increase of health disparities among minority groups. Cultural distinctions, language challenges in health literacy, and services of interpreting for immigrants and ethnic minorities put patients, nurses, and medical institutions under limitations. This interference hinders the process of care delivery, which may lead to dissatisfactory health outcomes. Cultural accommodation and comprehension in a multicultural health care environment becomes advantageous to the relationship between the patient and the nurse since it improves the quality of care and enhances job satisfaction.