How BESTwritinghelp.org Rewards Customers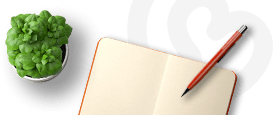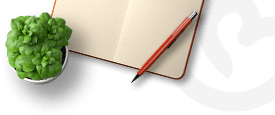 Benefit from our service: save 25%
Along with the first order offer - 15% discount (code firstorder), you save an extra 10% since we provide 300 words/page instead of 275 words/page.
It is a key objective at BESTwritinghelp.org to build long-lasting customer relationships. Regardless of your subject matter or how complex your assignment is, the experts in our writing team can help. As a means of rewarding those customers who regularly buy essay papers from BESTwritinghelp.org, we offer an attractive discount scheme to ensure you get the best value as you continue to order papers from us.
When your order level reaches 30+ pages, we automatically upgrade your membership to
Silver status
, which entitles you to a
5%
discount on your next orders. When your order level reaches 50+ pages, we automatically upgrade your membership to
Gold status
, which entitles you to a
10%
discount on subsequent orders.
When your order level reaches 100+ pages or over, we will upgrade your membership status to the Platinum level, which entitles you to a 15% discount whenever you order papers and for as long as you continue to order from BESTwritinghelp.org.
Also, all first-time customers receive 15% off their first order with the code firstorder.
VIP Services!
Try our VIP Services or become our VIP client, benefit from the incredible opportunity at a very reasonable price. Limited time offer – order our VIP package with a 20% discount.
We guarantee confidentiality.
Our writers are among the best in business.
Our mission is to provide each client with exactly the work he/she has ordered.
Every work written and delivered is guaranteed to be original, custom-written as it is ordered.
We have the best price for the quality we produce.
You have access to our 24/7 customer service department.
special offer
Our affiliate program!
Earn a 10% commission on the orders made by your friends. The more friends you invite, the more money you earn!
Learn more
Reviews and love from our customers
Michael, Woodstock, Illinois, USA
I am disappointed… because I cannot meet my preferred writer in real life! She is such a precious pe...
Heather, Rochester, New York, USA
I remember my first impression of the accomplished essay. I woke up, checked my email, and when I st...
Peter, Edinburgh, Scotland
The last archeological investigation was something out of this world! My writer turned into my inspi...
Stefano, Turin, Italy
Being keen on IT development, I write bad essays even in the field I truly like. My last topic was r...
Claudia, South Portland, Maine, USA
I ordered a thesis overhaul from bestwritinghelp.org when I had nothing to lose. I did not pay enoug...
Faith, Leeds, England
I had doubts, numerous doubts before I decided to write you a message. I did not expect such a smoot...
Stephen, Boston, Massachusetts, USA
The essay on the risks of nanotechnology you wrote for me became a top-notch exemplar in my class. I...
Reinaldo, USA
Of course, you cannot always rely on a writing service to provide you with excellent grades. So, it ...
Dorota, Warsaw, Poland
"Many men, many minds", the proverb says, but I think you have accumulated thousands of minds that c...
Utkan, Izmir, Turkey
The best feedback a client can give is – I trust you. And yes, Bestwritinghelp, I trust you, guys. B...
View all >