Nowadays, informatics and communication technology are an integral part of nursing practice that improves the quality and safety of the healthcare environment. Daily, nurses face a large flow of information that must be implemented in their practice. In the conditions of temporary shortages, they should constantly update the current professional knowledge, exchange accumulated experience, and creatively apply it in their activities. Nurses are supposed to know what information, to whom, when and in what form must be submitted. Therefore, informatics plays an important role in nursing practice because it helps nurses to foster their leadership.
The Role of Nursing Informatics
The introduction of new technology in healthcare settings has changed the work of nurses. Modern IT innovations have a positive impact on the development of new ways of organizing medical care for the population. New technology has brought changes and innovations in nursing care and treatment, stimulating them for better solutions related to patient safety. Nowadays, every healthcare facility focuses its activities on the use of digital tools to meet healthcare challenges. According to Kleib, Simpson, and Rhodes (2016), new technology in healthcare involves contributions from areas such as nursing informatics, clinical informatics, medical informatics, etc. Informatics helps to improve diagnostic processes, advanced health management, and personalized treatment. Moreover, it allows healthcare professionals to control patients with chronic conditions, provide early interventions, and meet other patients' requirements.
Furthermore, many informatics applications facilitate timely access to patient care that contributes to better clinical decisions. For example, electronic health records, medication administration, order entry, and computerized documentation system allow nurses to have easy access to patients' data. In addition, standardized terminologies and structures allow determining patients' length of stay, type of treatment and medicines, adverse events, and healthcare outcomes among others (Hannah, Hussey, & Kennedy, 2014). For instance, nurses can identify patients' outcomes and determine further interventions based on the results. It, in turn, encourages them to make new interventions as well as decisions. Thus, evidence-based outcomes are the basis for the implementation of healthcare directions and policies that may support knowledge development and everyday practice.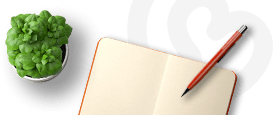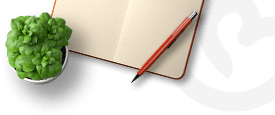 Benefit from our service: save 25%
Along with the first order offer - 15% discount (code firstorder), you save an extra 10% since we provide 300 words/page instead of 275 words/page.
Benefits of Nursing Informatics
At present, virtually all healthcare sectors have implemented information technology. Thus, healthcare has acquired absolutely new features. This process is accompanied by significant changes in medical theory and practice related to adjusting the training of medical staff. IT helps to carry out an objective diagnosis of diseases, accumulate and effectively use the information obtained at all stages of the medical process, and most importantly for medical science, are invaluable in scientific knowledge. One of the benefits of nursing informatics is a medical information system, a software and hardware complex that prepares and operates for collecting, storing, and processing information in medicine and healthcare (Kleib et al., 2016). In particular, it includes information and reference systems, electronic medical cards, consulting and diagnostic systems, hardware-computer systems, automated workplaces of specialists intended to automate the entire medical-diagnostic process and provide information support for the acceptance by the doctor of diagnostic and tactical solutions, and network libraries.
The next benefit of new technology is the introduction of telemedicine based on the use of telecommunications for the targeted exchange of medical information among specialists. It helps improve the quality and availability of diagnosis and treatment. A prerequisite for an adequate exchange of medical information is a coordinated preparation of medical data and knowledge for the transmission of their communication channels (Hannah et al., 2014). Remarkably, an extremely important feature of telemedicine is the provision of medical care, where necessary, by means of modern telecommunications when distance and time are critical factors. In addition, the involvement of nanotechnology, biomedical research in conjunction with computer modeling, and others are introduced in healthcare settings.
The Contribution of Nursing Informatics into My Leadership
Information processes are present in all areas of healthcare. Thus, nursing informatics is a powerful tool for effective leadership and management. It may allow me to collect data about patients' diseases and treatment modalities. At present, nursing informatics leaders operate in different settings such as hospitals, academia, government, and business environment (Kleib et al., 2016). Implementation of nursing informatics into the government sector encourages policy makers to pay more attention to healthcare problems, including clinical quality, patient engagement, and development of medical standards. Informatics nurse leaders use new technology to educate a new generation of nurses, supplying them with informatics skills. Therefore, technologies support nursing education and implement into nursing competency. As a nursing informatics leader, I need new technology to analyze data and present it to patients and colleagues.
Furthermore, nursing informatics may help me solve problems and make decisions. Since it studies the patterns and methods of obtaining, storing, processing, and using knowledge in medical science and practice, it can give a perfect opportunity to broaden the horizons for cognition, prevention, and treatment of diseases, as well as protect and improve human health. In addition, it can help me determine the ways and means of rational organization and use of information resources for protecting public health. I realize that the orderliness of information flows depends on the clarity of healthcare functioning in general and the effectiveness of its management. In this respect, streamlining information flows raise the level of functioning of the healthcare system and allows optimally working out medical information, obtaining necessary practical results and making correct decisions, and using information resources effectively (Hannah et al., 2014). The latter can exist both in passive form, namely medical books, patent descriptions, audio, and video recordings, and in active form such as electronic information, with which the computer deals.
| FREE Services | Feature | Your Savings |
| --- | --- | --- |
| FREE outline | Always available | $5 |
| FREE revision | Within 48 hours | $30 |
| FREE title page | Always available | $5 |
| FREE bibliography | Always available | $15 |
| FREE email delivery | Always available | $10 |
| FREE formatting | Always available | $10 |
Total: $75 Let's do it!
Examples
Progress in information technologies positively affects the development of new directions in the organization of healthcare for the population. The possibility of using teleconsultations for patients, monitoring in real time, the use of systems that allow remote recording and transmitting physiological parameters brings healthcare to a qualitatively new level (Hannah et al., 2014). Nowadays, new technology is used for round-the-clock medical online consultations, dynamic monitoring of patients' condition, control over key indicators of the patient's vital activity, and emergency correction. Currently, nursing informatics helps monitor physiological parameters of patients such as blood pressure and blood sugar level. It also provides the availability of healthcare services and assistance to groups of population living in geographically remote areas, people with disabilities, as well as patients who are in closed or organized groups. For example, telecommunications are established between medical facilities, state prisons, and hospices.
Furthermore, nursing informatics provides the elderly with quality outpatient supervision. People who are approaching retirement age are more susceptible to various chronic diseases, and it is important for their health to control the physiological parameters to ensure the prevention and treatment of ailments. In addition, it contributes to rehabilitation of patients' psychological or psychiatric needs. Thus, through audio-visual communication, the doctor provides necessary support to the patient and conducts a certain work with a health consumer, resulting in an improvement not only at the psychological but also at the physical level (Kleib et al., 2016). New technology is used for rehabilitation activities for patients after surgery, as well as rehabilitation and telemedicine services for women in the prenatal and post-natal.

Top 10 writers

Your order will be assigned to the most experienced writer in the relevant discipline. The highly demanded expert, one of our top 10 writers with the highest rate among the customers.
Hire a top writer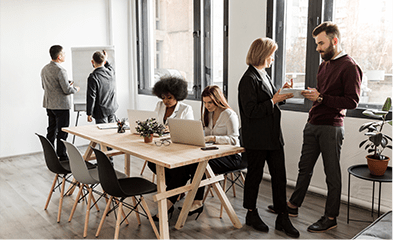 Conclusion
Nursing informatics brings healthcare to a qualitatively new level. Currently, it is present in all areas of healthcare that makes it a powerful tool for effective leadership and management. New technology helps nursing leaders collect and process information, which allows them to find new methods of treatment for the public. It is used in different areas, from prenatal care to the rehabilitation of patients who need psychological or psychiatric help. It is also a useful tool in education, research work, and administration work. Therefore, informatics plays an important role in nursing practice because it helps them to foster their leadership.