1.0 Situation Analysis
Company X (fictitious) will be selling used cars to third world country car dealers. The used vehicles are to be bought through auto auction and from used cars dealerships and then shipped overseas for sales. The company will provide a variety of high quality cars which will be in their finest conditions at competitive prices and timely services. The company will sell makers and brands which include Suzuki, Toyota, Nissan, Honda, and Mazda just to name a few.
In order to build trust amongst its clients, company X will engage in thorough safety and inspection tests aimed at meeting the exceptionally high market standards. Furthermore, through innovation, the company will shape the novel face of the used car industry.
2.0 Macro Environment
The macro-level environment entails the classification of the environmental influences such as political, economic, socio-cultural, technological and legal (Capon, 2008).
2.1 Political and Legal
The third world countries are characterized by a fairly stable political situation. However, most of these economies support foreign investors, and this will be a positive factor for company X. The legal situation in these countries is that the company should sell vehicles whose emissions are not harmful to the environment. The company is likely to face some regulations such as import duties, fluctuations in the value of currencies, trade restrictions, as well as differing tax structures. Therefore, company X ought to follow legal rules in order to maintain their competitive advantage without government hindrances.
2.2 Socio-Cultural
In the third world countries, most people like to move with fashion. The company's target market is the middle aged in the working category who likes to enjoy the value of money while boosting of the latest brands in the market. This will affect the profitability of the company positively.
2.3 Economic
It is apparent that the economic growth of most countries in the third world has become stronger. Consequently, this has affected the overall income of most individuals. This means that most people are earning more income per capita and therefore, they can afford vehicles. The general stability of the economy, currencies as well as the international competitiveness forms a platform for the growth of the firm. However, a depressed economy can adequately affect the company forcing it to change its marketing strategies, which may at times be unfavorable to its success.
2.4 Technological
The modern society is often characterized by rapid technological growth. It is required that companies combine new and existing technology to respond to the rapid technological advancement. In this case, the company has to develop a technique to handle the informed customers. At the present, most businesses are using the Internet to provide relevant information to its customers, and for company X to remain competitive over its competitors, it has to meet the future demands of its customers.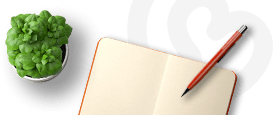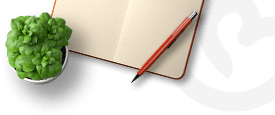 Benefit from our service: save 25%
Along with the first order offer - 15% discount (code firstorder), you save an extra 10% since we provide 300 words/page instead of 275 words/page.
3.0 Competitive Environment
3.1 Threat of New Entrants
Apparently, entering into the export industry of used cars is not an easy task. This is contributed by the high costs of entering the industry, as well as high government regulations. The high capital requirements will discourage entrance by many; thus, company X is in a better position from facing such competition. Nevertheless, there is need to have efficient strategies in order to compete efficiently with the existing rivals (Porter, 2008).
3.2 Rivalry among Existing Firms
It is true that there are a number of firms buying and selling used cars to the third world countries car dealers. This means that company X will face direct and stiff competition from the existing firms. This calls the company to utilize better market strategies and provide high quality vehicles, which are up to standard in order to compete efficiently in the market (Armstrong & Kotler, 2000).
3.3 Threat of Substitute Products
The emergence of a substitute product to the market threatens the company in that it significantly lessens the competitive advantage of that firm (Porter, 2008). Simply, these substitutes amplify competition in an industry. In this case, the threat of substitute products is extremely low. The car dealers in the third world countries can only opt for new cars, which certainly are expensive as compared to the used cars.
3.4 Bargaining Power of Buyers
Company X will be competing in the business to business market place, meaning that it will not be dealing with the customers directly. In this case, there will be low buyer power. This means that customers' decision to purchase will have a low impact to the company.
3.5 Bargaining Power of Suppliers
Company X purchases the used vehicles through auto auction and used cars dealerships among other means. This means that the company chooses from whom to purchase the cars and the price to offer. As a result, the suppliers of the used cars are in a low position to bargain for favorable terms.
4.0 Internal Environment
4.1 Company Structure
Company X is a private company owned by two people who will have equal shares. They will also have the responsibility of funding the business.
4.2 Company Culture
Company X has a culture of prioritizing its customers. It will have a strategy of getting its customers feedback in order to ensure that it continues to meet its customers' future demands.
4.3 Company Resources
4.3.1 Marketing and Human Capabilities
Company X has highly trained personnel to market its products. In addition, it has highly qualified engineers to inspect the vehicles before buying to ensure they meet the market standards.
4.3.2 Financial Capabilities
Company X acquires its funds from its owners who will contribute on a 50-50 basis.
5.0 SWOT Analysis
In the car dealership, SWOT analysis is used to determine how a company fares as compared to its rivals (Suttle, 2012). Additionally, it is used to differentiate one company from its rivals as well as develop marketing strategies.
Strengths
Weaknesses
Opportunities
Threats
· Offering prestigious brands
· High standard vehicles
· Competitive prices
· A good knowledge of the industry
· Having customer focus
· Restrictions on foreign trade and import production
· Being subject to the regulations and legal proceedings
· Environmental regulations
· Strengthen customer loyalty
· Ensure growth through targeted acquisitions
· There is a growing demand of quality used cars in the third world countries.
· Revenue expansion at existing locations
· Implementation of best practices
· Competition within the industry could adequately affect the profitability of the company
· Liabilities, property loss and interruptions could affect the operation of the business
· Losing key personnel
6.0 Market Research
The export of cheap used vehicles to the third world countries has risen in the recent past, meaning that vehicles are also affordable to average earners. Through the use of secondary and primary data, company X was able to identify the gap in the market. The collected data was analyzed in order to form a clear picture on the present and future market for used cars, and the factors influencing demand for company X vehicles. Through the data, the company was able to identify the third world countries for operations.
7.0 Marketing Goals and Objectives
7.1 Goal
The goal of company X is to be the desired seller of used vehicles.
7.2 Objectives
1. To ensure 100 percent client satisfaction that will be measured through referrals and repeat customers
2. To attain and exceed the profit margin of the industry within the initial three years
3. To attain a reasonable Net Profit by the second year
8.0 Marketing Strategies
8.1 Product-Market Combinations
After identifying the viable markets for its products, company X will employ a product development strategy to facilitate the introduction of the same. The aim of this is to establish a strong foothold in the identified third world countries car dealers. Being a starter, company X will first sell its vehicles to a few dealers after which it will expand to other viable markets.
8.2 Market Segmentation, Target Marketing and Positioning
8.2.1 Market Segmentation
In a market, customers' needs are different and as such as the company needs to employ market segmentation to choose the customers it will serve to. Within a geographical segmentation, customers are grouped depending with the region (Capon, 2008). Company X will mostly target those who are in the urban areas. Demographic segmentation entails gender, education, age as well as income. The company will target male and female within the middle age who are earning as they will be in a position to purchase the cars.
8.2.2 Target Marketing
Company X will mostly target the male and female in the middle age. Since, in the third world countries, most people in this age bracket are working, and hence they are in a position to purchase the cars. Additionally, the changing trends in fashion directly affect people within this age group.
8.2.3 Positioning
With the good knowledge of the industry and the prestigious brands at competitive prices, company X seeks to feel a gap that the companies in existence have not been able to feel. For the success of the company, this is a strong positioning that will strengthen customer loyalty as well as ensure growth through targeted acquisitions.
9.0 Marketing Mix Strategies
9.1 Product/Branding Strategies
The company will sell high quality used cars at highly competitive prices. These vehicles, which will be of exceptionally high standard, will be purchased from well-known auto auctions and other car dealers. Before purchase, the cars will undergo a careful inspection by experienced car mechanics in order to ensure they meet the market standards. Company X will deal with brands easy to identify, honored and trusted globally for many years.
9.2 Pricing Strategies
In order to succeed in the highly competitive market, characterized by the presence of strong competitors, company X will offer its products at competitive and affordable prices. The market prices will integrate financing, shipping costs and list price amongst others. Being a new business, use of penetration pricing will be extremely efficient, especially to build loyalty among its customers (Armstrong & Kotler, 2000).
9.3 Supply Chain Strategies
Company X will engage in selling of used cars to the third world countries car dealers. The used vehicles will be bought through auto auction and from used cars dealerships and then shipped overseas for sales. The company will not deal with the final consumers rather; the used car dealers will act as the intermediary.
9.4 Integrated Marketing Communications Strategies
In order to make clients aware of the existence and availability of the product, company X will use various advertising mediums including print advertisements and direct marketing. Print advertisements will principally be limited to those publications with a wide readership amongst the targeted market, whilst direct marketing will encompass the use of the Internet. The aim of these promotional strategies is to make the company to meet its goal of entering into the industry efficiently, and become the desired seller of used cars.
10.0 Implementation
Company X has an implementation strategy to help them successfully launch their business and increase its market share.
Marketing Action Plan
| Action | Date | Duration | Cost | Responsibility |
| --- | --- | --- | --- | --- |
| Print advertisements | November 15 | 5 months | $ 350 000 | Marketing officer |
| Direct marketing | January 16 | 4 months | $ 200 000 | Marketing officer |
Monthly Sales Forecast for the Year I
| Month | Sales |
| --- | --- |
| January | $ 200 000 |
| February | $ 180 000 |
| March | $ 210 000 |
| April | $ 240 000 |
| May | $ 170 000 |
| June | $ 172 000 |
| July | $ 100 000 |
| August | $ 168 000 |
| September | $ 200 000 |
| October | $ 230 000 |
| November | $ 205 000 |
| December | $ 260 000 |
11.0 Contingency Planning
The market for used cars, especially, in third-world countries has been exceptionally scrupulous in the past few years. This means that company X has a high likelihood of emerging successful in its operations. However, it is necessary for the company to come up with a contingency plan in case its products are poorly received in the market. For instance, if the used cars are not received well by the target customers, the company can change to new cars in order to fit the market. Moreover, the company requires having a contingency integrated marketing communication strategy to promote its new product.